This Tech Tip is one of series we publish for the industrial engine community. It builds on Tech Tip #99: Chrysler LH318 Industrial Engines; An Alternative Oil Filter and Tech Tip #123: Chrysler LH318 and LH360 Industrial Engines: How to Identify Them.
This new Tech Tip discusses a simple block repair for these Chrysler industrial engines. It is applicable to the Chrysler IND30 and IND32 engines also.
The Chrysler LH318 and LH360 Industrial engines have been in service now for several decades and in many different applications. These rugged LH318 and LH360 engines are found in Clark, Hyster and Lull forklifts, Marine Travel Lifts, wood chippers and other industrial applications.  The Chrysler 318 and Chrysler 360 are well-designed industrial engines and have no chronic maintenance issues.
However, we have recently seen older LH318's and LH360's with upwards of 10,000 hours on their hour meter develop cracks in their block around the head bolt holes. This can cause coolant leaks.  Unfortunately, simply repairing the cracks with a threaded insert into won't work because the cracks are usually too large, spread too far out and in any case can't absorb the torque required by a head bolt.  The other alternative is to weld the cracks and then resurface the block. This is expensive (remember we're not talking about a rare Deutz 1011F engine block here) and time consuming.
We have recently come across a Spiral hook threaded insert. You install it with a drill, a tap and spot face tool. Then you file it down and you are done. Voilá, the Chrysler LH318 or LH360 can be rebuilt. This repair will handle head bolt torque and it won't leak coolant.
We hope that this Tech Tip has been helpful. We stock the complete line of Chrysler industrial engines including the IND30, IND32 and HB225 as well as the LH318 and LH360. Workshop Manuals are available for the LH318 Chrysler and we ship them free of charge with our factory remanufactured-exchange engines.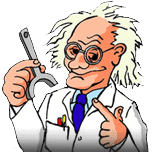 Written by Dr. Diesel
Knowledge is power. Power to build ties to engine users. To build a relationship with our customers, we share with you our 105 years of knowledge in many ways. We have this special section called "Ask Dr. Diesel™" where you can pose questions about engines, transmissions, industrial hand clutches, exhaust scrubbers, etc.