Helpful guide on identifying the Chrysler LH318 and LH360 Industrial Engines
Both the Chrysler LH318 and LH360 engines have been used widely over the years in industrial applications including forklifts, air compressors, and even Bombardier ski slope grooming machines. The Chrysler LH318 and LH360 are part of a family of OHV 90º v-block engines. The LH318 has a bore of 3.91 and a stroke of 3.31. The LH360 has a bore of 4.0 and a stroke of 3.58. See Tech Tip #99: Chrysler LH318 Industrial Engines; An Alternative Oil Filter for more info on these engines.
The LH318 is an internally balanced engine and the LH360 is externally balanced. Because of this, the engines are not interchangeable. This is a critical difference. Unfortunately, they look identical and share similar heads. As a result, telling an LH318 Chrysler from an LH360 Chrysler is difficult and we don't think that Lee Iacocca could do it, let alone Walter Chrysler. But Foley Engines can help.
How to Tell the Chrysler 318 from the Chrysler 360
Here are a couple of ways to help you tell the difference between a Chrysler 318 and a Chrysler 360 if you can't find a manufacturers engine ID tag on the valve cover or the block casting numbers (the cylinder heads share the same casting numbers and so won't help).
1) Does it have a dished damper pulley or flat faced front damper pulley?
The Chrysler LH360 has a front harmonic balancer/crankshaft pulley that is dished.
The Chrysler LH318 engine has a flat faced damper or harmonic balancer
2) Are there weights on the flywheel?
The Chrysler LH360 has a weight attached to the flywheel to accomplish the external balancing.
The Chrysler LH318 has no balancing weight attached to its flywheel.
Want to know more? We stock Chrysler Industrial Engine Manuals and have them ready to ship. We also have factory remanufactured Chrysler engines in stock and ready to ship.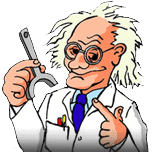 Written by Dr. Diesel
Knowledge is power. Power to build ties to engine users. To build a relationship with our customers, we share with you our 105 years of knowledge in many ways. We have this special section called "Ask Dr. Diesel™" where you can pose questions about engines, transmissions, industrial hand clutches, exhaust scrubbers, etc.