This Tech Tip focuses on the Continental TM27 and TMD27 Series
Foley Engines has long specialized in Continental engines as used in forklifts and other industrial applications.
The TM27 and TMD27 Series Continental Engines have proved themselves to be workhorses in many industrial applications. This modern overhead valve design engine, a first for Teledyne Continental, was introduced in 1980 to replace the familiar flathead F Series Continental. This new TM series industrial engine featured an engine cylinder head designed by the world famous British consulting firm, Ricardo Engineering.
Despite the international expertise brought to bear on this new design, one problem quickly surfaced: excessive oil consumption. This may have been a machining problem at their new plant in Tennessee as Continental quickly released an oversize valve guide, part number TM27I0315. However, the problem persisted and attention was focused on the original umbrella seal, PN TM27I0211. Recently Continental has released a new valve stem seal, PN TM27I00319. This with new valve guides, PN TM27I316 should cure this problem.
Foley stocks complete engine overhaul kits for these Continental engines as well as Work Shop Manuals. As engine professionals, we take seriously our commitment to Tech Support and hope that this Tech Tip has been helpful. We would appreciate your feedback and comments.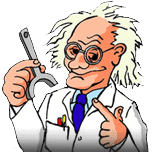 Written by Dr. Diesel
Knowledge is power. Power to build ties to engine users. To build a relationship with our customers, we share with you our 105 years of knowledge in many ways. We have this special section called "Ask Dr. Diesel™" where you can pose questions about engines, transmissions, industrial hand clutches, exhaust scrubbers, etc.