This Tech Tip seeks to help both users and rebuilders of marine and industrial engines. It focuses on the Deutz 1011 and 2011 engines with a focus on how to avoid Deutz engine failure. See other Tech Tips (especially Tech Tip #149: Deutz 1011/2011 Timing Belt Damage: Three Considerations in Replacing a Deutz 1011/2011 Timing Belt, Tech Tip #171: Deutz Head Gaskets: Composite or MLS?, and Tech Tip #174: Five Points to Keep in Mind When Overhauling a Deutz 1011 or Deutz 2011 Diesel Engine) for helpful advice on Deutz diesel engines.
Recently we've seen fresh factory remanufactured engines experience premature failure upon being put into service. If your Deutz 1011 or Deutz 2011 diesel engine has failed due to a turbo problem, piston problem, or a head gasket failure, take note. It is imperative that you check and clean out the exhaust system to include the exhaust manifold and muffler. If the system is not cleaned out and, ideally, the muffler replaced, the old oil will have accumulated, there will be excess back pressure, and the old oil will be sucked back in to the engine. You'll then hear expensive noises.
Additionally when installing a fresh Deutz 1011 or 2011 engine (regardless of cause of engine failure) it is very important to replace the air filter and check the air filter sleeve and clamp for leaks. If your air filter sleeve is worn it is important to install the correct replacement part. Deutz used different air filter sleeves on these engines depending on serial number and they are not "all the same." If the wrong sleeve is used dust and dirt can be drawn in and the engine ruined.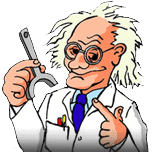 Written by Dr. Diesel
Knowledge is power. Power to build ties to engine users. To build a relationship with our customers, we share with you our 105 years of knowledge in many ways. We have this special section called "Ask Dr. Diesel™" where you can pose questions about engines, transmissions, industrial hand clutches, exhaust scrubbers, etc.