Tips on how to correctly identify the correct Deutz 912 Diesel Series Fuel Pumps and Injectors
The following Tech Tip gives an easy three questions guide to help you identify your Deutz 912 fuel injection pump. Many Foley customers have a hard time advising us which Deutz 912 fuel injection pump they may need because even if they can furnish their Deutz Diesel engine serial number, it may not be that helpful. Over the years owners have swapped different style 912 pumps from one engine another. We use the following three question guide daily to help identify which Deutz injection pump a customer needs. Foley can usually same-day ship a Deutz Diesel injection pump and/or a set of Deutz diesel fuel injectors the same day you call.
Shaft Flange Size
a) The small shaft flange is 2.5″ (68 mm) in diameter and installs with a gasket
b) The large shaft flange is 3.5″ (85 mm) in diameter and installs with an "O" ring
Number of levers on the pump
a) One
b) Two
Speed
a) Variable
b) Constant 1800 RPM generator rating
We also stock Deutz 912 fuel injectors and can ship those also on a same-day basis. Here the engine serial number from your Deutz diesel is helpful and we request that you advise us of it.
As with all diesels, clean, dry fuel is the key to successful running and ensuring the longevity of your Deutz diesel fuel injection pump. To help you to keep your Deutz diesel running smoothly, we include a free container of fuel conditioner and a free diesel fuel filter with all Deutz diesel fuel injection component shipments. We also include free hard copies of our new Tech Tips on how to bleed diesel fuel systems. These are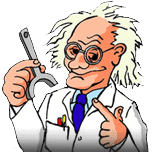 Written by Dr. Diesel
Knowledge is power. Power to build ties to engine users. To build a relationship with our customers, we share with you our 105 years of knowledge in many ways. We have this special section called "Ask Dr. Diesel™" where you can pose questions about engines, transmissions, industrial hand clutches, exhaust scrubbers, etc.