Helpful guide to avoid potential problems
The 1011 Series Deutz engine family, either the L1011 or the M1011 series share many components in common. Be careful, though, in attempting to use the Deutz L1011 components to replace the M1011 components and vice versa. Here is an example. The Deutz BF3L1011 crankshaft has a hub size of 105 mm and the Deutz BF3M1011 engine has a crankshaft with a hub size of 112 mm.
We hope you find this Tech Tip helpful. For more information on Deutz engines, you may want to check out
Our extensive libraries of Tech Tips are meant to help you keep your engines up and running.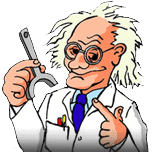 Written by Dr. Diesel
Knowledge is power. Power to build ties to engine users. To build a relationship with our customers, we share with you our 105 years of knowledge in many ways. We have this special section called "Ask Dr. Diesel™" where you can pose questions about engines, transmissions, industrial hand clutches, exhaust scrubbers, etc.