How to correctly identify your
Kubota

engine
Dealers tell us that we broke new ground with our new engine overhaul parts kits program for Kubota diesels. Prior to our Kubota engine overhaul parts kits, people who wanted to overhaul their Kubota were stuck. They had to buy their parts one at a time from their local Kubota dealer because the factory doesn't offer Kubota rebuild kits. Not only wasn't this a whole lot of fun, but buying parts one part at a time from a bored lawn and garden parts guy was expensive. Our Dr Diesel felt your pain. He says that buying parts one at a time for a Kubota engine overhaul is like buying a keg of beer one bottle of Budweiser at a time. Because of this we came up with this new program of Kubota engine kits. This little Tech Tip helps you identify your Kubota engine so you can order an engine parts kit from us in one toll free phone call.
A little background is always good. Kubota four cylinder diesels have been shipped to the US in a variety of configurations and variations. These variations include indirect and direct injection fuel systems, Tier 1, Tier 2 and Tier 3 emissions compliant engines, etc. As a result the internal engine parts will vary. We will ask you three things when you call to order an engine kit.
Engine model and code. A Kubota diesel's base engine model is found on the metal tag on the side of the head. Usually it is the first line on this tag. For a four cylinder Kubota diesel, it will probably be model 1702, 1902, or 2203. The engine code is equally important. This is a ten digit number separated in the middle by a dash located on the same engine ID plate. This Kubota engine code is located on the third line of the engine tag. This engine code functions much like the Cummins CPL or a Perkins diesel build list. It tells us which pistons, rings and liners as well as other internal parts you need. It is all important.
If the engine ID plate is missing from the Kubota head, the engine serial number is scribed into the block on these four cylinder Kubota diesels just behind where the injection pump is bolted on. We can use this to then get the engine code number.
We would also like to know what the Kubota diesel engine is used in. If for example, the Kubota you are overhauling is out of a skid steer loader but aren't sure if you has a V1702 or a V1902 Kubota engine, we could pin it down with the make of the skid steer such as a Skat Trak or a Clark Bobcat. For example, very few Kubota 1902s were used in anything but Skat Trak skid steers.
Foley Engines takes tech support seriously. We also believe strongly in the concept that we belong to a community of engine professionals that depends upon on the free exchange of ideas for its continued success. We are active in our professional association, the AERA, and our Dr Diesel is currently a Director of the AERA.  All in all, we and want to help engine rebuilders get good tech information, sometimes in cases where engine manufacturers are not very forthcoming. As with all of our Tech Tips, we welcome your comments and suggestions.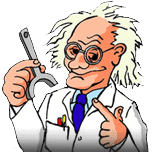 Written by Dr. Diesel
Knowledge is power. Power to build ties to engine users. To build a relationship with our customers, we share with you our 105 years of knowledge in many ways. We have this special section called "Ask Dr. Diesel™" where you can pose questions about engines, transmissions, industrial hand clutches, exhaust scrubbers, etc.