This Dr. Diesel™ Tech Tip helps you to unscramble a Ford Industrial engine's serial number to determine the production year.
Foley Engines has long supported Ford Industrial engine owners by stocking both new and remanufactured Ford Industrial engines and parts. Identifying the correct replacement parts for a Ford Industrial engine can be difficult. Ford doesn't give the same level of parts support that Perkins or Deutz offers and it often comes down to whether or not you need a part for, say, an  "early" or "late" example of the model Ford Industrial engine you may be working on.
The chart displayed below shows how to translate from the engine model plate (commonly found on the valve cover) the double alpha engine code to the year of production. (Take for example the code "RR". This would translate into an engine year of 1999.)
Ford Year Letter Codes
Letter
Number
M
0
G
1
B
2
L
3
A
4
C
5
K
6
H
7
T
8
R
9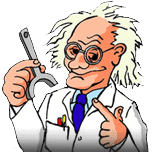 Written by Dr. Diesel
Knowledge is power. Power to build ties to engine users. To build a relationship with our customers, we share with you our 105 years of knowledge in many ways. We have this special section called "Ask Dr. Diesel™" where you can pose questions about engines, transmissions, industrial hand clutches, exhaust scrubbers, etc.