This tech tip follows other earlier ones on Deutz serial number locations. Please see Tech Tip #199: Deutz Engine Serial Number Location Made Easy and our Videos section on our website for more help on finding the serial number on your Deutz engine.
The Deutz 511 is a widely-used engine that is found in Bobcats as well as other small industrial machines.  It is important to have the engine serial number when you call us to order parts for your Deutz 511.  Here is how to find it.
Deutz 511 Serial Number Location
Your serial number is located on the fuel lift pump side of the engine. It is located on a flat spot to the right of this pump. The photo displayed here shows the fuel lift pump and where the serial number is located in conjunction with the pump.
How it Reads


The serial number is displayed vertically and is usually 7 digits in length. The photo displayed here shows a sample engine serial number.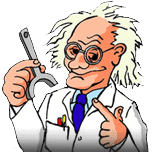 Written by Dr. Diesel
Knowledge is power. Power to build ties to engine users. To build a relationship with our customers, we share with you our 105 years of knowledge in many ways. We have this special section called "Ask Dr. Diesel™" where you can pose questions about engines, transmissions, industrial hand clutches, exhaust scrubbers, etc.