This Tech Tip is one in our continuing series of informal notes that we hope will be helpful. This one focuses on how to ship a

Deutz

, Perkins or Deere engine.
Shipping an Engine
 Many people ask us for guidance when shipping

Deutz

, Perkins or Deere engines to us to be overhauled or when turning in a core engine. After all, we've been shipping

Deutz

, Perkins, and Deere engines for almost 100 years (we were founded in 1916!). This Tech Tip advises how to do it.
          1.) Drain all the fluids and remove the oil and fuel filters (although not the metal

bracketry

). We cannot accept used oil and antifreeze into our facility and we will have to refuse the shipment. If the engine is inadvertently accepted by our Shipping Department there will be a significant back charge to you to dispose of these fluids.
          2.) If you already have a Foley Engines engine stand or crate, place the core into it. They are the best in the industry and we have spent upwards of $200 in materials alone making it for you to use.
How to Make a Stand
Don't have a stand for your Perkins or

Deutz

? Years ago Don

Mecimore

, now at Twin

Disc

Mid-Atlantic, designed the following engine stand. It is durable and inexpensive. The instructions and diagrams below show you how to build this rugged, re-useable engine stand for your

Deutz

or Perkins engine. This stand is so good some people even use it as an engine run-in stand.
Start with 8″ by 12″ piece of lumber and fabricate two pieces of 2″ X 12″ wood 4 feet long. Box the ends with two other pieces of 2″ X 12″.  Run two additional pieces of 2″ X 12″ down the middle separated by the width of the oil pan (Perhaps 8″). Use metal roof joist hangars (available at any Home Depot) to strengthen your four corners. To see step-by-step instructions on how to build the stand, check out our YouTube video: Your Deutz or Perkins Engine Deserves a Good Stand.
If you really want to do this right, you should take the used lube oil from the Perkins,

Deutz

or John Deere engine you are shipping us and slather it over the engine stand you have just built. This will be a nice preservative if the stand is left outside. For more info on how to properly dispose of used lube oil see Tech Tip #33: Disposing of Used Oil.
Now simply use pieces of scrap wood to add support to the engine. Strap the engine so it is standing tall (good engines deserve to stand tall!) and strap it so it sits with the oil pan within the middle frame.
Carpentry challenged? Just call our Shipping Department at 508.753.2979 and they will send you out one of our custom made stands.
          1.) Pick up a flat pallet from your local grocery store. To make the flat pallet sturdier, nail a piece of scrap plywood across it to fill in the gaps. Put the engine that is now located in your new stand on to the grocery store type flat pallet. If you are shipping a

Deutz

engine, we have developed some innovative lifting eye hooks to help you pick up the engine. These approximately 2' long eye hooks screw into the head bolt holes. The other end is a large circle which will accommodate the   lifting hooks on your electric hoist. For a video of how these work, click on

Deutz

912 Diesel Engine: The Eyes Have It.
          2.) Flatten a cardboard box and lay it across the top of the engine. Using two or three metal bands thread them down between the fuel injection lines (if any) and the block to avoid bending the lines. Thread your metal banding through any engine lifting eyes already on the engine (as on a Perkins) to better secure the engine. Run your metal strapping down within the pallet, not outside of the edges, so that a forklift operator can't break the bands with his forks and tumble your engine all over the floor of his 40′ trailer.
Summary
That gentlemen, is how to properly ship an engine. Engines not prepared this way may be damaged. They will be held up in transit while the freight company and their insurance company decide how to handle the shipment. While it may seem like a bit of work it is necessary to protect the engine and it makes a nice stand when it comes time to dress out the engine with accessories. (We've even seen people test run engines on such stands.)
We hope that this Tech Tip has been very helpful. We believe that Tech Support matters and we welcome your feedback. To contact Dr. Diesel™ directly, email him at DrDiesel@FoleyEngines.com. For parts and service for your

Deutz

, Perkins or John Deere engine call us directly at 800.233.6539. International customers can call us at 1.508.753.2979. We have a full century (we were founded in 1916) of experience helping people running

Deutz

, Perkins, and John Deere industrial engines.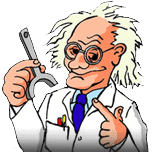 Written by Dr. Diesel
Knowledge is power. Power to build ties to engine users. To build a relationship with our customers, we share with you our 105 years of knowledge in many ways. We have this special section called "Ask Dr. Diesel™" where you can pose questions about engines, transmissions, industrial hand clutches, exhaust scrubbers, etc.