Helpful guide for working on your John Deere Industrial engine
Most of what you need to know about rebuilding an engine is the same regardless of what engine it is. But one thing that is different across engines is the torque you need to use when tightening the connecting rod and main bearing cap bolts.
Naturally, every engine's workshop manual will list the torque specifications applicable to that engine. But if you are doing fine by the seat of your pants, and only need the torque specifications for your John Deere engine, this Tech Tip is for you. Of course, we have John Deere workshop manuals ready for same day shipping by Next Day Air if you need a more complete reference.
John Deere 300 Series (3179, 4239, 6359, 4270, 6414):
Main bearing caps: 85 lb/ft
Connecting rod caps: 50-55 lb/ft (T20007, R51727, R58978, R81410); 95 lb/ft (R54617, R56187)
John Deere 400 Series (6404, 6466, 6076)
Main bearing caps: 150 lb/ft
Connecting rod caps: torque to 20 lb/ft, then torque to 55 lb/ft, then ¼ turn
John Deere 500 Series (6531 and 6619)
Main bearing caps: 210 lb/ft
Connecting rod caps: torque to 20 lb/ft, then torque to 55 lb/ft, then ¼ turn
We don't recommend that you re-use connecting rod cap bolts. As you can imagine from these torque specifications, the bolts will have stretched. You risk damaging your engine if you use your old bolts. See Foley Tech Tip #76, The Nuts and Bolts of Con Rod Reconditioning, on the importance of using fresh connecting rod cap bolts each time. We supply new bolts in all of our major overhaul kits for Perkins Deutz, and Deere.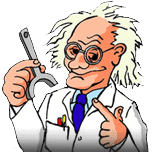 Written by Dr. Diesel
Knowledge is power. Power to build ties to engine users. To build a relationship with our customers, we share with you our 105 years of knowledge in many ways. We have this special section called "Ask Dr. Diesel™" where you can pose questions about engines, transmissions, industrial hand clutches, exhaust scrubbers, etc.