Helpful tip to upgrade your Perkins 4107/108 Marine Diesel Engine.
Perkins 4108 diesel owners often need additional crankshaft pulleys to drive larger alternators or a refrigeration compressor. After all, the standard Perkins 4108 alternator is usually an anemic 35 amps. We have developed an easy-to-install auxiliary crankshaft pulley for 107 and 108 Perkins diesels. With this innovation, the Perkins 4108 diesel owner can run a larger double sheave alternator. See Foley Tech Tip #28, Selecting and Installing A High Output Alternator, for a discussion of alternators and their installation.
We hope that the Tech Tip have been helpful.  We believe tech support matters.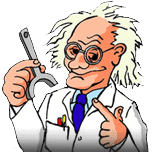 Written by Dr. Diesel
Knowledge is power. Power to build ties to engine users. To build a relationship with our customers, we share with you our 105 years of knowledge in many ways. We have this special section called "Ask Dr. Diesel™" where you can pose questions about engines, transmissions, industrial hand clutches, exhaust scrubbers, etc.