Rebuilding a Twin Disc, Rockford or WPT over-center clutch? Here are six handy tips from Dr. Diesel™.

1) Don't over grease.
More grease is not better. In fact, it is bad for the clutch. This is a very common mistake.  We've seen power take off clutches come in here with the grease baked on so hard on the inside of the housing that we had to cut it out with chisels.
2) Dr. Diesel™ says "don't cheap out" on fibre discs.
Sure, you can replace the fibre discs with some cheap-o ones that look like an old roofing shingle.  But if you are going to go through the work of rebuilding your clutch at least consider installing a premium disc. They will last longer and grip better.  In fact, a long lasting Kevlar™ disc, which will last 300% longer in most applications, only costs $295 for the popular 11½" size. 
3) One piece is better than a disc cut into thirds.
Lots of guys will take a jig saw and cut their discs into thirds to make the disc easier to install. Don't do it.  A one piece, solid disc has much higher clamping force and will last longer.
4) Get a grease hose.
When you rebuild your power takeoff clutch, install a new hose.  Dr. Diesel™ says that this is a no brainer.  A new hose is not much money and you should do it before it lets go on you in the middle of a job.  We have narrowed the hoses down to the most common size and they come with the correct ends already installed.  To order you don't even need to determine the model of the Twin Disc, Rockford or WPT clutch. Just call us.
5) Remember your nuts and washers.
If you destroy the nut and/or washer that holds the clutch pack on the shaft, don't worry. We stock main shaft nuts and washers for all Twin Disc and Rockford power takeoffs. You don't even have to call us with dimensions.  Just call us with the model of your Twin Disc, WPT or Rockford clutch and we can ship the right nut and washer out to you.
6) Don't lose the inspection plate.
The inspection plate is a thin piece of aluminum that often gets lost as you rebuild a clutch.  If you can't find one, call us for one. We'll give you one free of charge with your order!  You don't want to leave a gaping hole in your housing.
We hope that this Dr. Diesel™ Tech Tip has been helpful. We believe that Tech Support Matters™ and publish this ongoing series of tech tips for the industrial engine community. We welcome your feedback. To support people like you Foley stocks over 600 industrial engines and 20,000 square feet of parts for Perkins, Deutz, and John Deere engines. To contact Dr. Diesel™ directly you can email him at DrDiesel@FoleyEngines.com. For parts or service on your Perkins or Deutz diesel you can call us directly at 800.233.6539. International customers can call us at 508.753.2979.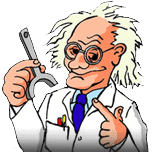 Written by Dr. Diesel
Knowledge is power. Power to build ties to engine users. To build a relationship with our customers, we share with you our 105 years of knowledge in many ways. We have this special section called "Ask Dr. Diesel™" where you can pose questions about engines, transmissions, industrial hand clutches, exhaust scrubbers, etc.