We've been supplying governors to people for a long time and, after a while it gets to be routine. You know, Hoof mechanical belt drive governors are either variable speed or, if used on a generator, fixed speed, usually at 1800 RPM. Our Governors of America (GAC) electronic governor packages similarly can be fixed or variable speeds with often both a high idle and a low idle speed. But here is a new one.
A fellow called us from way down east Maine just before Labor Day who was running a Detroit Diesel 671 engine in his saw mill. Not for nothing but the Detroit 671 engines are nicknamed Old Reliable and a lot of people (including our Dr. Diesel™) think that the Jimmy Diesel 671 Detroit engine won WWII for us.
Our customer wanted to know what the "Battle" setting was on his governor's control rod. This one threw us for a loop. It turned out that his 671 was a Grey Marine 671 as used in Allied landing crafts at Normandy and North Africa. A little research told us that the Battle setting on a 671 military spec engine was the way to override the standard governor in a crisis situation. It would let the operator turn the wick up on the engine way beyond normal engine rpms. It didn't matter if the engine's life was shortened. The important thing was to get the troops landed quickly and be able to go back out to the ship for another load of troops.
We hope that this Dr. Diesel™ Tech Tip has been helpful. We stock both mechanical and electronic governors and can help get you back up and running again if you have any governor issues. Unless you have a requirement we don't know about, we ship our governors without a "Battle" setting!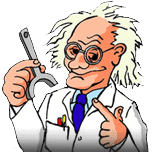 Written by Dr. Diesel
Knowledge is power. Power to build ties to engine users. To build a relationship with our customers, we share with you our 105 years of knowledge in many ways. We have this special section called "Ask Dr. Diesel™" where you can pose questions about engines, transmissions, industrial hand clutches, exhaust scrubbers, etc.