This Dr. Diesel™ Tech Tip is one of a number we publish for the professional engine rebuilder community. It follows on the heels of Dr. Diesel™ Tech Tip #204: How to Identify the Hercules G1600 Engine, an earlier Tech Tip about Hercules engine serial numbers. Like the Tech Tip for the G1600 Hercules (also known as the CAT1404), this information only pertains to overhead valve Hercules engines. In other words, this Tech Tip only relates to engines with valve covers. We do not cover nor support the earlier flathead engines such as the QX or JX Hercules engines.
The Hercules overhead valve D2000, D2300, and D3400 as well as the G2000, G2300 and G3400 engines replaced the old Hercules flathead series. These are American-made, rugged, simple, easy-to-maintain in-line gas ("G") and diesel ("D") four and six cylinder engines used in a variety of industrial applications including stand-by generators and forklifts. There is a significant population of them still in productive service. Here are the ways to identify your Hercules D2300, G2300, D3400 or G3400 engine to order parts.
Hercules Model and Specification Numbers
These engines left the Hercules factory in Canton, OH with a silver tag the size of a business card that listed the engine model number (for example D2300). This same tag also listed a specification number (e.g. 276). The model and specification numbers are listed on the factory tag in one long stream separated by an X. So, in this case it would read D2300X276. This model and spec data is usually all the information we need to identify the parts you wish to order. Unfortunately, by now it can be difficult to find the model and specification number for these engines. Usually the silver factory tag is long gone. But we can help.
Hercules Engine Serial Numbers
If the factory tag is missing on your Hercules engine, simply check the top of your block for a stamped in 7 digit number halfway down the top of the block on the camshaft side of the engine. For these specific engines (the Hercules D2000, D2300, D3400, G2000, G2300 and G3400 engines) this number will range from 3,400,001 to 3,500,000. With this serial number we can determine your model and specification number and supply parts to you.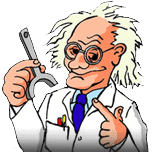 Written by Dr. Diesel
Knowledge is power. Power to build ties to engine users. To build a relationship with our customers, we share with you our 105 years of knowledge in many ways. We have this special section called "Ask Dr. Diesel™" where you can pose questions about engines, transmissions, industrial hand clutches, exhaust scrubbers, etc.