Identifying the Hercules G1600 can be easy as it is is one of the smaller industrial engines made by the Hercules engine company. It has been used successfully in Bandit Chippers, Daewoo forklifts,  water pumps, generators and also used in CAT forklifts where it has been private labelled by Caterpillar as the "CAT 1404" engine. The G1600 engine series has some important differences including whether the engine has provisions for a hydraulic pump (e.g., the 'three gear style") and type of fuel (gas, LPG, or natural gas) used. Moreover, there are two different water pumps depending on the flange style used. The G1600 cylinder head and its components vary significantly between the CAT 1404 and the G1600. As a result, you can't use CAT 1404 valve parts and hardware on a G1600 and vice versa.
All in all, when ordering parts for a Hercules G1600 it is important to know the G1600's engine serial number. Unfortunately, this can be hard to find if you don't know where to look. This tech tip is going to show you how to find Hercules G1600 serial numbers.
How to Find a G1600 Serial Number
The Hercules G1600 serial number is a stamped-in number located near the dipstick. It is 7 digits in length beginning with 491, 490, or 493. With this number we can best identify your engine and supply the correct parts.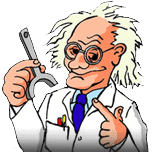 Written by Dr. Diesel
Knowledge is power. Power to build ties to engine users. To build a relationship with our customers, we share with you our 105 years of knowledge in many ways. We have this special section called "Ask Dr. Diesel™" where you can pose questions about engines, transmissions, industrial hand clutches, exhaust scrubbers, etc.