This tag is included with every Twin Disc or Rockford clutch we ship. After all, we want your clutch to last a long time.
The clutch was properly adjusted at the factory for the correct capacity. However, due to variables created by first time engagements the clutch engagement pressure must be measured to insure proper clutch pressure at the time of installation. The engagement torque must be measured using the torque wrench method at the yoke shaft.
See our Dr. Diesel™ Tech Tip #48: Maintaining Your Rockford and Twin Disc Power Takeoff Clutch for information on how to adjust your clutch.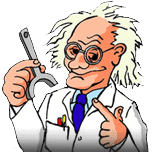 Written by Dr. Diesel
Knowledge is power. Power to build ties to engine users. To build a relationship with our customers, we share with you our 105 years of knowledge in many ways. We have this special section called "Ask Dr. Diesel™" where you can pose questions about engines, transmissions, industrial hand clutches, exhaust scrubbers, etc.