Guide on identifying your Perkins engine
Perkins Diesels are the most widely used engines in the world. Since Frank Perkins began in 1916 – the same year Foley Engines was founded – these engines have been made in many different countries. Because the engine is configured differently for each application, it is very important to determine the actual serial number of the engine you wish to repair or replace. That unique serial number, akin to a car's VIN, will tell us when and where the engine was built, its horsepower rating, and the specific parts used in your engine.
The Foley Tech Tip below will tell you where to find this important number and how to recognize it.
What your number looks like:
You are looking for a stamped-in number on the block rather than a raised casting number. Sometimes a raised 377711000 is often found on Perkins diesels but this is simply a casting number. The stamped-in number we need is usually alphanumeric, beginning with two letters and then five digits, such as ED70058. Earlier engines had strictly numeric serial numbers using the model numbers to begin the sequence. An example of an early number is 108U..N.
Where to find it
Typically, 4108 and 6354 engines have serial numbers stamped in the casting where the injection pump is mounted. The 4236 and 4248 engines usually have their numbers stamped into an area of the blocks behind the injection pump. The 3152 and 4203 series are often found stamped-in at the rear of the block above the bell housing.
The chart below is helpful in identifying the areas where a particular model's serial number is located.
Engine Type
Position
Engine Type
Position
3.152 Family
1
4.300
F
4.108
A
4.318
F
4.154
B
6.354 Family
D
4.203
G or J
4.212
C
4.236
C or H
4.248
C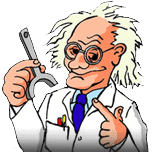 Written by Dr. Diesel
Knowledge is power. Power to build ties to engine users. To build a relationship with our customers, we share with you our 105 years of knowledge in many ways. We have this special section called "Ask Dr. Diesel™" where you can pose questions about engines, transmissions, industrial hand clutches, exhaust scrubbers, etc.