The Perkins 4.108 engine, both the marine and industrial versions, is getting long in the tooth. Unfortunately, parts are steadily drying up. The Perkins 4.108 predecessor, the Perkins 4.99 and the Perkins 4.107, also referred to as the Westerbeke 40, are even older and those parts are increasingly hard to find. But because we've been in business for a long time (100 years to be exact) we can help identify your Perkins lift pump.
To support people like you, we stock over 20,000 square feet of Perkins engine parts. Take the fuel lift pump, a common maintenance item for a diesel engine. Foley stocks both the lift pump for the Perkins 4.99/4.107 as well as for the later Perkins 4.108. We also have the high pressure fuel injection pumps.
Because the lift pumps are a high mortality item and are different and not interchangeable, we want to point out the differences to help you order the correct lift pump. As you can see from the photos below, the early Perkins 499/4.107/Westerbeke 40 pump has a two bolt mounting flange and the later Perkins 4.108 has a four bolt flange.  Moreover, the early pump has a long rod on the side of the pump. The late pump does not.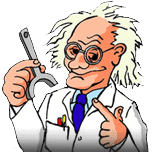 Written by Dr. Diesel
Knowledge is power. Power to build ties to engine users. To build a relationship with our customers, we share with you our 105 years of knowledge in many ways. We have this special section called "Ask Dr. Diesel™" where you can pose questions about engines, transmissions, industrial hand clutches, exhaust scrubbers, etc.