The tech tip below is one of a number that we publish for the engine community. This one focuses on the maintenance of the Perkins 4.107/4.108 and the Westerbeke 40. It specifically focuses on the exhaust elbow and square mounting flange where the elbow is mounted. For more information on Perkins parts and maintenance check out
Perkins exhaust elbows and flanges lead a tough life. Made from cast iron or aluminum they tend to quickly rot out and fail. Not only do elbows fail quickly, they can be expensive. List price on the replacement elbow for the Perkins 4.108 is over $1200. Equally important, as of the spring of 2015 there were none here in North America. But Foley can help.
We now offer stainless steel mixing elbows and accompanying flanges for the Perkins 4.107/4.108 and Westerbeke 40 engines. They correspond to "Elbow B" and "Flange A" in Foley Tech Tip #60: Perkins Exhaust Elbows and Flange: Now in Stainless Steel! The flange has Perkins OEM part number of 37426472 and a list price of $749.
While you are changing the elbow and flange, be sure and change your raw water pump impeller. A failed exhaust elbow and the resulting back pressure inside the pump will damage the impeller. For more information on this, check  out "An Engine with a Fever" in Good Old Boat Magazine's March/April 2015 issue. It is a very informative article.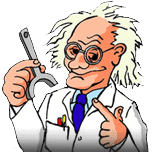 Written by Dr. Diesel
Knowledge is power. Power to build ties to engine users. To build a relationship with our customers, we share with you our 105 years of knowledge in many ways. We have this special section called "Ask Dr. Diesel™" where you can pose questions about engines, transmissions, industrial hand clutches, exhaust scrubbers, etc.