2009 Series

 

2011 Series

914 Series

Water – Cooled
26 – 67 HP
1.7 – 2.3 L
3 & 4

Oil & Water Cooled
30 – 99 HP
1.6 – 3.6 L
2, 3 & 4 Cylinders

Air – Cooled
57 – 174 HP
3.2 – 6.5 L
3, 4, 5 & 6 Cylinders

       (specs)
       (specs)
       (specs)
 
 
 

2012 Series

2013 Series

 

2015 Series

Water – Cooled
88 – 208 HP
4.0 – 6.0 L
4 & 6 Cylinders

(specs)

Water – Cooled
139 – 326 HP
4.8 – 7.2 L
4 & 6 Cylinders

(specs)

Water – Cooled
322 – 670 HP
12.0 – 16.0 L
6 & 8 Cylinders

(specs)
US EPA Tier 3 Industrial Range
Engine Type

Industrial Ratings ISO 30461

Dimensions2

Weight3

L in|mm

2009 Series

D 2009

L4

D 2009

L4

TD 2009

L4

2011 Series (Integrated Cooling)
D 2011

L2

I
D 2011

L3

I
D 2011

L4

I
TD 2011

L4

I
2011 Series (External Cooling)
D 2011

L2

D 2011

L3

D 2011

L4

TD 2011

L4

TCD

2011

L4

914 Series 
D 914

L3

D 914

L4

D 914

L5

D 914

L6

TCD

914

L6

2012 Series 
TD 2012

L4

TCD

2012

L4

TCD

2012

L4

TCD

2012

L6

2013 Series

TCD

2013

L4

2V

TCD

2013

L4

2V

TCD

2013

L6

2V

TCD

2013

L6

4V

2015 Series

TCD

2015

V6

TCD 2015 V8
(1) Power ratings flywheel net, without deduction of fan power consumption.  All power ratings refer to the run-in engine (50-100 operating hours).  For all indicated ratings, tolerances of +/- 5% apply according to ISO 3046, 88/195/EEC, 89/491 EEC.
(2) Dimensions refer to standard applications.
(3) Weight of engine ready for operation according to DIN 70020, part 7A, without starter, alternator and lube oil, but for air cooled engines it includes complete cooling system, for water-cooled without radiator.
---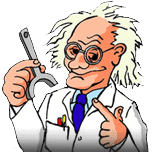 Written by Dr. Diesel
Knowledge is power. Power to build ties to engine users. To build a relationship with our customers, we share with you our 105 years of knowledge in many ways. We have this special section called "Ask Dr. Diesel™" where you can pose questions about engines, transmissions, industrial hand clutches, exhaust scrubbers, etc.