Cleaning Intervals
The amount of contamination in the cooling system depends on the engine applications.
Spilled oil or fuel on the engine increases the risk of contamination. Be especially careful if the engine is used in dusty environments.
Serious contamination can occur for example:

on construction sites where thee is a high  level of air-borne dust.
in harvesting applications where there are high concentrations of chaff and chopped straw in the vicinity of the machine

Because applications vary, cleaning intervals have to be determined from case to case. The cleaning intervals given in the table below can be used as a guide.
| Suggested OH | Application |
| --- | --- |
| 2000 | Ships, gensets in enclosed spaces, pumps |
| 1000 | Vehicles on paved roads |
| 500 | Tractors, forklift trucks, mobile gensets |
| 250 | Vehicles on construction sites and unpaved roads, construction equipment, compressors, underground mining equipment |
| 125 | Agricultural machinery, harvester tractors |
Cleaning Cooling System
FOR THE ENTIRE GUIDE, DOWNLOAD THE PDF BELOW.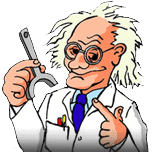 Written by Dr. Diesel
Knowledge is power. Power to build ties to engine users. To build a relationship with our customers, we share with you our 105 years of knowledge in many ways. We have this special section called "Ask Dr. Diesel™" where you can pose questions about engines, transmissions, industrial hand clutches, exhaust scrubbers, etc.