As regular readers of our Dr. Diesel™ Tech Tips know, we strongly recommend when rebuilding a diesel engine the connecting rods be rebuilt with new rod bolts because the old bolts will have stretched (See Tech Tip #76: The Nuts and Bolts of Con Rod Reconditioning for more on rod bolt stretch).
Deutz diesels are no exception to this rule and we stock head bolts for the very popular 912 air-cooled series. But here is the problem. Deutz used two different head bolts on the 912 series. One bolt with only partial threads (and a 13mm head) and the other is a full threaded bolt (with a 19mm head). It is important when ordering these bolts that you know the head diameter because the serial number of the 912 doesn't capture this information.
Deutz 912 Head Bolt Identification Made Easy
| | | | |
| --- | --- | --- | --- |
| Engine Description | Length | Head Diameter | Thread |
| 912 New Generation (threaded) | | 13mm | Partially |
| 912 Old Generation (threaded) | | 13mm | Partially |
| 912 Old Generation | | 19mm | Fully Threaded |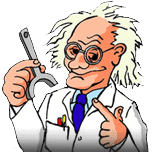 Written by Dr. Diesel
Knowledge is power. Power to build ties to engine users. To build a relationship with our customers, we share with you our 105 years of knowledge in many ways. We have this special section called "Ask Dr. Diesel™" where you can pose questions about engines, transmissions, industrial hand clutches, exhaust scrubbers, etc.