Helpful tip regarding Perkins Sleeves
Because Perkins builds their engines with different cylinder sleeve designs, we recommend that anyone working on a Perkins engine should refer to the specific engine manual to avoid problems. We supply official Perkins Workshop Manuals with our Foley Engines Overhaul Parts Kits free of charge. They are also available for purchase separately.
Here is a brief overview of Perkins Cylinder Sleeves and their Designs.
Flangeless (stove pipe)
Flange type (chrome) thin wall, narrow flange (early type .040/.045)
Flange type (chrome) thin wall, narrow flange (late type .043/.045)
Flange type (chrome) thick wall, wide flange .144/.146
Flange type (cast iron) thick wall, wide flange .144/.146
Caution: Anyone servicing a Perkins diesel should order sleeves by serial number. Because of the wide variety of sleeves, only genuine Perkins sleeves should be used. Finally because of the high degree of rebuild ability of these engines, the engine rebuilder should check the existing sleeve now in the engine to determine if it conforms to the serial number. Your Foley Engines Customer Service Rep will make every effort to ensure that you receive the correct set of sleeves, but they can only work with the information you provide.
Caution: Selection of Piston Rings – chrome plated piston rings must not be used on chrome plated sleeves. Chrome on chrome is not compatible and seizure will result. Ring sets of plain cast iron are available for such applications. To determine if the engine was originally equipped with chrome sleeves, check for the letter "C" adjacent to the engine number.
Additionally: Gasket selection – sleeve flange location on many Perkins engines is below the top surface of the block (refer to the specific engine manual), other Perkins engine sleeve flange locations are based on height of the "firewall" protrusion on the top side of the flange in relation to the top of the block. In securing head gaskets, it is recommended that you select the correct gasket for sealing against the flange. This is particularly important when flanges are below the top block.
Finally: Foley Engines supplies oversize sleeves for the Perkins model 4.236 engine for those with worn parent bores. We also have oversize pistons (.030) for 4.108 engine owners who do not want to tear down their engines and remove the old sleeves. These oversize pistons should be of particular interest to Perkins engine owners.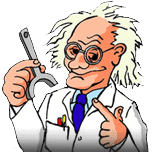 Written by Dr. Diesel
Knowledge is power. Power to build ties to engine users. To build a relationship with our customers, we share with you our 105 years of knowledge in many ways. We have this special section called "Ask Dr. Diesel™" where you can pose questions about engines, transmissions, industrial hand clutches, exhaust scrubbers, etc.