How to Cure a Chronic Problem on a Perkins 4108 engine
This Tech Tip, one in a series we publish, discusses the Perkins 4108 rear seal leaking problem and our new innovative new seal that overcomes this chronic problem.
Perkins 4107/4108 (and the Westerbeke 40) engine have chronic rear leaking problems. Foley has pioneered a solution to this. See our Newsroom Announcement for 2009-3-6, "Perkins 4108 Rear Seal Problem Cured" for more details on this innovative new seal.
The original OEM rear seal supplied by Perkins for the Perkins 4108 engine is made from cotton and is called a "rope" style seal. It is similar to what was used on post-war British MGs and Triumphs. While a leaking rear seal may be only an inconvenience in an industrial application, it becomes a major concern when used in marine applications. Using new polymer technology, we have improved on this material and now offer a Perkins 4108 new rear seal package for the Perkins 4108 that cures this chronic problem. Our Hytork replacement rope seals for the Perkins 4108 are made from the highest quality nylon and are Teflon impregnated to ensure leak free sealing. However, close attention must be paid when trimming to avoid the fraying of material. Here is how to install our new rear seal for the Perkins 4108/Westerbeke 40 engine.
Installation Procedures
You do not need to pre-soak this material in oil as you would with the traditional Perkins 4108 OEM rope rear seal
Press the new Foley Hytork seal  into place.  Using a smooth rod, like a socket, lightly compact the material into both seal housings.
Trim seal material leaving approximately .015″ of the seal protruding from the housing surface.  Use the wood stick as backer when cutting the seal.  Cut seal into wood backer to ensure a clean cut.
Press protruding seal material downward so it's flush with housing surface.  Apply assembly lube to seal surface and re-assemble.
Please Note: Apply gasket sealer to the area where to seal housing mates to the engine block.  Do NOT apply gaskets sealer to the replacement seal.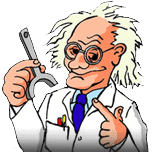 Written by Dr. Diesel
Knowledge is power. Power to build ties to engine users. To build a relationship with our customers, we share with you our 105 years of knowledge in many ways. We have this special section called "Ask Dr. Diesel™" where you can pose questions about engines, transmissions, industrial hand clutches, exhaust scrubbers, etc.