Another useful way to identify your GM Industrial engine
This Tech Tip is one in a series of we publish for engine professionals. This Tech Tip builds on an earlier ones we published about GM industrial engine identification. These include our
The 5.7 GM Industrial Engine recently has been adopted more and more by OEMs including generator and material handling manufacturers. Both Hyster ( a division of NACCO) and Hoist Manufacturing make forklifts that use this engine. While the 5.7 is derived from the popular small block Chevrolet engine and can look a lot like it when buried in a forklift, there are important differences. These differences are critical when it comes time to order a replacement engine. In Tech Tip #63 we gave some handy hints about how to identify exactly which GM 5.7 industrial engine you have. We indicated that you should identify the following features:
The stamped number on the deck on front passenger side of the engine block
The number of bolt holes that hold on the intake manifold (8 vs. 12)
If you have the late style serpentine belt system. We now have an additional characteristic that is important.
Is the front timing cover plastic or metal?
These four identifiers of the GM 5.7 engine are helpful when you call us to order an engine. To support our customers we stock both new and factory reman GM industrial engines and have them ready to ship. If you would like more info and specs on these engines, we stock GM workshop manual. Call us toll free at 800 233 6539 to order your manual. Because we always include a free Workshop Manual with every engine we ship, we will deduct the cost of the Manual from the engine price if the Manual doesn't solve your problem.
We at Foley Engines recognize our responsibility to pass on to the larger engine community information that we have developed over the last 93 years. We hope that these kinds of Foley Tech Tips and Tech Tips will raise the professionalism in our industry.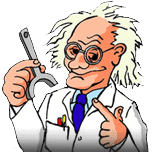 Written by Dr. Diesel
Knowledge is power. Power to build ties to engine users. To build a relationship with our customers, we share with you our 105 years of knowledge in many ways. We have this special section called "Ask Dr. Diesel™" where you can pose questions about engines, transmissions, industrial hand clutches, exhaust scrubbers, etc.