Helpful tips when ordering your PTO
This Tech Tip, one is a series we publish, is about Twin Disc and Rockford power take off clutch assemblies. It builds on earlier Foley Tech Tips about power take offs. See for example our
Ordering a Twin Disc or a Rockford style power take off from Foley is easy. Afterall, we been stocking both new and remanufactured power take off clutches for more than the 50 of the 93 years we've been in the engine business. Here are some handy hints.
Most people just call us up and give us the numbers from the large inspection plate on their Rockford or Twin Disc PTO. If you have an older Rockford power take off, the numbers that we need will begin with the letter PTA followed by four digits. For example, a very common older Rockford PTO mounted behind a Ford engine has the assembly number of PTA 4475. If you have a more current Rockford PTO clutch, the numbers we need will begin with a 4 followed by a dash and then four digits. For example, a very common 11 1/2″ Rockford power take off has the Rockford PTO inspection plate number 4-34510. This very popular Rockford clutch assembly is commonly bolted to 80 horsepower Perkins and John Deere and Deutz engines. It has an SAE #3 housing. If you want to brush up on what "SAE #3" means you should look at our Tech Tip #41, SAE Bell Housings Made Easy.
The manufacturer's tag on Twin Disc PTOs is even easier to interpret than the Rockford PTO tag. Typically, one might see one on a Twin Disc PTO reading as C108HP5. If you give that number to us we can easily identify your clutch. In this case, it is an 8″ Twin Disc clutch inside an SAE #5 housing. Below the Twin Disc PTO assembly number there is often a BOM number. BOM stands for Bill of Materials and our PTO sales guys pronounce it "bomb". The Twin Disc BOM number gives us even more info regarding your PTO and is especially helpful if you need internal parts.
What if the tag is missing? No problem. Foley can help. Just call us and we'll walk you through a couple of easy questions regarding your power take off clutch. We'll ask for all the casting numbers from the clutch housing, the number or rows of frictions (one, two or three), the overall diameter of the frictions, and other info. Don't sweat it. We're different: we want to help.
Twin Disc and Rockford Power Takeoffs: How to Order, Part Two
So, far we've seen that ordering a PTO assembly is fairly easy. Especially for the smaller PTOs. You just call us up and either give us the number from the inspection plate or we walk you through a few easy questions. But the big 14″ and 18″ Twin Disc and Rockford PTOs can be tricky. Especially, if you are ordering one without the number from the power takeoff inspection plate. Want an example? Ask our Dr Diesel to tell you about the Air Force Base in Nebraska that called us one Friday afternoon last January in the middle of a blizzard. They had several B1s inbound from the Middle East, due to land the next afternoon. Their Oshkosh runway snowplow had a front mounted snow blower with a 18″ Twin Disc manually engaged power takeoff clutch. The Twin Disc PTO was jammed and the snow was piling up on their main runway. Naturally, the Twin Disc inspection plate was missing.
A missing Twin Disc or Rockford PTO inspection plate can cause problems because these bigger PTOs use a variety of different facings linings including metallic, iron, and organic. Their main shafts and pilot bearings can also be different. Rockford and Twin Disc power take off clutches for Detroit Diesels are especially problematic because Detroit used different shafts and their flywheels take different pilot bearings. Especially in 14″ clutches. While most three plate, 14″ power takeoff assemblies use a 45 mm main shaft and run 100 mm pilot bearings, Detroits' usually use a 35 mm main shaft and run either a 72 mm or an 80 mm pilot bearing. In other words a Detroit Diesel engine won't accept the standard 14″ Twin Disc or Rockford PTO. The chart below lays out what you should know when ordering a 14″ Twin Disc and Rockford power take off clutch.
| | | |
| --- | --- | --- |
| | Pilot Bearing | Shaft Diameter |
| Standard | 100 mm | 45 mm |
| Detroit | 72 mm | 35 mm |
| Detroit | 80 mm | 35 mm |
Manufacturers names, symbols and numbers are for reference purposes only and do not imply manufacturing origin.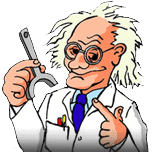 Written by Dr. Diesel
Knowledge is power. Power to build ties to engine users. To build a relationship with our customers, we share with you our 105 years of knowledge in many ways. We have this special section called "Ask Dr. Diesel™" where you can pose questions about engines, transmissions, industrial hand clutches, exhaust scrubbers, etc.