Five Easy Ways to Tell the Dover and Dorset Apart
This Tech Tip, one in a series we publish for industrial engine owners and rebuilders, sorts out the differences between the Ford Dover and the Ford Dorset industrial diesel engines. We take our responsibilities to the overall engine community very seriously. We hope that our Tech Tips add to the common base of knowledge about industrial engines as well as advance the industrial engine remanufacturing profession.
The Ford Dover and Dorset industrial engines have had a long history here in the US. Many OEMs have used them and we see them now primarily in screening plants, gravel crushers, etc. One problem that often comes up is how to identify the Ford Dorset and Ford Dover engines. After all, these Ford industrial engines look similar. In fact, they are both made in England at the Ford Dagenham Plant outside of London, are four cylinders, and have the same 254 cubic inch displacement. Moreover, the Ford Dover and Ford Dorset even share the same crankshaft, camshaft, and connecting rods. But there are some major differences in other internal parts and the Ford Dorset and Ford Dover engines themselves are not interchangeable.
If these Ford four cylinder diesel engines have the same number of cylinders, cubic inch displacement and both were made in England, how do you tell them apart?
Here are five easy ways how to tell them apart
DOVER
DORSET
Ford Model #
2722 E
2711
                 Note: Model Number can be found on the valve cover
time sequence
Later than 10/1981
Before 10/1981
timing gears
straight cut
angle cut
head size 
larger with larger ports
smaller
timing gear cover
aluminum
pressed steel
Note: the above casting numbers are 3/4″ to 1″ high and located on the left hand side (as viewed from the rear of the Ford industrial diesel) near the starter motor.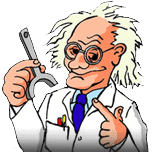 Written by Dr. Diesel
Knowledge is power. Power to build ties to engine users. To build a relationship with our customers, we share with you our 105 years of knowledge in many ways. We have this special section called "Ask Dr. Diesel™" where you can pose questions about engines, transmissions, industrial hand clutches, exhaust scrubbers, etc.