How to properly identify your Kubota diesel engine
The Kubota 2203 Diesel has gone through several iterations including Tier and Tier Two emission compliant versions and this Tech Tip is a Field Guide for easy identification.
Kubota 2203 M Series vs. BG and E Series
2203 M Series The fuel shut off solenoid is mounted in the front timing gear cover
2203 BG and E Series The fuel shut off solenoid is located behind the fuel injection pump on block
Kubota 2203 Direct vs. Indirect Injection Engines
All of the above 2203 series diesels were shipped as either direct or indirect fuel injection engines.
2203 series Kubota direct injection diesels have a push-in pencil style fuel injectors similar to a John Deere diesel
2203 series Kubota indirect injection diesels have shorter, thicker, screw in injectors similar to a Perkins diesel
O3 Series
03 Series Kubota Diesels were Tier One Emission compliant before January, 2001 using a Kubota diesel serial number prior to 4A000. They use small crankshaft bearings
03 Series Kubota Diesels were Tier Two Emission compliant effective January, 2001 and after. They use Kubota diesel serial number 4A000 and up. They used larger crankshaft bearings.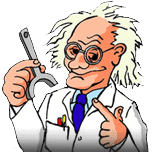 Written by Dr. Diesel
Knowledge is power. Power to build ties to engine users. To build a relationship with our customers, we share with you our 105 years of knowledge in many ways. We have this special section called "Ask Dr. Diesel™" where you can pose questions about engines, transmissions, industrial hand clutches, exhaust scrubbers, etc.