Helping you get the most out of your Borg Warner
Many of our Perkins engine customers are running Bog Warner transmissions. Often, some of our customers want to eke out a few more seasons with their old Borg Warner 72 Series before they bite the bullet and repower with a new engine/transmission package. The new package would in all likelihood include a new transmission or Twin Disc® gear. Everybody knows that the 72 series transmission was never designed for some of the use and abuse it gets and that it is no longer available. So here are a couple of tips to prolong its life before you do the right thing and buy a Twin Disc transmission.
Use a longer, larger oil cooler filled with synthetic fluid. Heat kills transmissions. Install the biggest cooler that you can find and fill the transmission with Red Line or other synthetic fluid.
Install a better damper plate. Lots of people still use the old spring loaded damper plate that looks like the clutch disc from a flathead Ford. And these spring loaded dampers are about as obsolete. Switching to one of the new polymer/steel R&D Damper plates is the way to go.
Use a deeper oil pan. Again, heat kills transmissions and oil starvation can hurt them too. So, if you operate in warm weather or rough water, consider modifying your pan to have a deeper, larger sump.
Improve the clutch. This series gear can be modified to accept one more steel and one more bronze plate in the forward clutch pack.
Of course, we have Borg Warner manuals ready for same day shipping by Next Day Air if you need a comprehensive reference book.
While none of these modifications will keep the sales people awake, they will prolong the life of your 72 series until the inevitable day when you have to give it up.
Manufacturers names, symbols and numbers are for reference purposes only and do not imply manufacturing origin.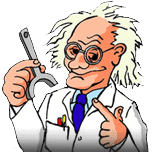 Written by Dr. Diesel
Knowledge is power. Power to build ties to engine users. To build a relationship with our customers, we share with you our 105 years of knowledge in many ways. We have this special section called "Ask Dr. Diesel™" where you can pose questions about engines, transmissions, industrial hand clutches, exhaust scrubbers, etc.