Helpful maintenance tips on keeping your Raw Water Pump running strong
Raw water pump maintenance is easy if you know the basics. This Foley Tech Tip, one of a series we publish for our customers, shows how to check and change your raw water pump impeller.
When to Check Your Impeller
Each spring you should check and preferably change your raw water impeller. During the winter the impeller blades dry out and often stick to the pump housing. This initial spring start up can strip these vanes. Change your impeller if your vanes are missing pieces, permanently bent, polished or cracked.
Check the impeller during the season if the engine is running hot. First check though, that the raw water intake isn't clogged and that the water pump drive belt is adjusted correctly. (Some raw water pumps such as the Perkins 4107 are gear driven.) Check also that your heat exchanger is relatively free of scale and deposits and that the sacrificial anode is in good shape. Finally, inspect your thermostat.
How to Change an Impeller
Remove the cover plate and gasket. Use a pair of pliers to remove the old impeller. (Be aware though that some are held on with an Allen screw.) Using Never Seize, lightly lubricate the bore of the new impeller. Then push the new impeller onto the shaft, giving it a slight twist to engage the splines. Install a new cover gasket and the cover plate and you're done.
Longer-Life Foley Hydro-Flo Impellers
Foley Engines makes the job easier for you by supplying "better than original equipment" impellers. These improved impellers, called Foley Hydro Flows, are made from advanced elastomers which have a greater resistance to chemical degradation than the older neoprene-style impeller. These impellers will tolerate more abuse and over-heating. Because they are impregnated with lubrication, we warranty them to run for 15 minutes even if dry. And, if they do fail, they tend to disintegrate and pass through the cooling system. The older style impellers tend to break vanes and to plug up the tubing and heat exchanger. (Just what you don't need as you enter the inlet Saturday night.) We supply them with a new cover gasket, free of charge.
Please call us with any questions. Besides Foley Hydro-Flo impellers, we also stock remanufactured and new raw water pumps.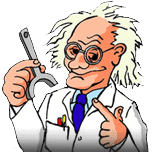 Written by Dr. Diesel
Knowledge is power. Power to build ties to engine users. To build a relationship with our customers, we share with you our 105 years of knowledge in many ways. We have this special section called "Ask Dr. Diesel™" where you can pose questions about engines, transmissions, industrial hand clutches, exhaust scrubbers, etc.