Guide to get more power
The following Tech Tip originally appeared as a posting on the CruisingWorld.com web site on October 23, 2002
In a recent thread there were a series of exchanges on dual alternators, battery sizes, types, charging rates, solar panels, regulator selection, extra pulley sheaves, etc. Someone could easily have $2000 invested in such upgrades before they were done. Before anyone invests in such a system here are three ideas: take a small case internal Delco alternator and soup it up to roughly 140 amps. Don't have a late model Delco? Pick one up at a junk yard (Delco Remy CS-130) and rebuild it with a 140 amp kit from National Quick Start. Don't like the Delco's internal regulator? Disable it and buy yourself a good external regulator. Finally, if you absolutely have to have a dual pulley, you can pick up at the same junkyard a double sheave pulley for the alternator from say a Jeep Grand Wagoneer. The resulting charging system won't impress anybody and it sure as heck isn't as good as the real (i.e. Balmar) thing, but is maybe more in tune with why we sail.
As a side note, since this was written, we have developed a serpentine belt system for the Perkins 4108 marine engine. This is far superior to the old Perkins v-belt system. For those running a v-belt system and preferring to stay with it, we have auxiliary crankshaft pulleys.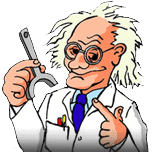 Written by Dr. Diesel
Knowledge is power. Power to build ties to engine users. To build a relationship with our customers, we share with you our 105 years of knowledge in many ways. We have this special section called "Ask Dr. Diesel™" where you can pose questions about engines, transmissions, industrial hand clutches, exhaust scrubbers, etc.