Great tips on how to install a new Balmar Alternator in your gas or diesel engine.
Do You Need More Amps? Spending Too Much Time Recharging? Install a new Balmar Alternator on your diesel or gas powered marine engine.
Available for most marine engines
Meets USCG specifications for ignition protection
Replaces Delco, Prestolite and Motorola
Easy to install
No modifications needed
Special Perkins models available
Balmar Factory web site for technical information
Alternators have a difficult job to do. They operate in a hot, dirty engine room, and have to perform at full output for much of their operating life. Our alternators come with oversize cooling fans and special, heavy duty bearings. We want them to last for a long time.
Our small and large frame Balmar alternators are easy to install and will give your electrical system the added boost you're looking for. Add a new alternator that will give you 100 amps, 125 amps, 150 amps or go all the way up to 200 amps! Our Balmar pricing includes the necessary separate voltage regulator (the catalog warehouses don't include the regulator.)
Alternators should be 25-40% as large as your battery capacity for effective charging. Most small frame alternators range between 75 and 100 amps while large frame alternators range from 100 to 200 amps. Small frame alternators measure about 7″ from the mounting bolt hole to the adjustment strap hole. Large frame alternators would measure about 8″. Give us a call with your engine model and voltage requirements and we'll help you spec out the right alternator for your system.
If you don't need a Balmar, consider a Foley Hytork alternator. We've worked with a major alternator manufacturer to produce a line of alternators that will meet the needs of many boaters. These single wire, internally regulated units are easy to install and are inexpensive.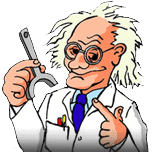 Written by Dr. Diesel
Knowledge is power. Power to build ties to engine users. To build a relationship with our customers, we share with you our 105 years of knowledge in many ways. We have this special section called "Ask Dr. Diesel™" where you can pose questions about engines, transmissions, industrial hand clutches, exhaust scrubbers, etc.