Is your engine noisy? Are you tired of the diesel stench? Oil leaks?
Our Walker Airseps
Quiet engine noise
Eliminate blowby
Put an end to most oil leaks
Now for Perkins 4.108s (they don't have a factory air cleaner)
The Walker Airsep System is a unique air filtration, noise reducer, and emission system for diesel engines. The Airsep installs in the air intake. It significantly reduces the engine noise (most diesel noise is caused by the air intake) and serves as a cleanable air filter. It also removes much of the diesel smell from the engine compartment.
How They Work
An Airsep separates the crankcase oil from the volatile gases coming from the crankcase breathers. The Airsep returns the usable oil back to the crankcase. This reduces oil consumption and recycles the gases left over through the engine intake, creating a more efficient fuel charge.
The Airsep is 100% effective in eliminating blowby, the diesel stench, and oil and unpleasant gases that are being vented into your engine compartment. This reduces cleanup time. The Airsep also significantly reduces crankcase pressure and oil leaks. Also, sulfur contamination of oil and resulting engine wear are reduced due to the continuous vacuuming of sulfur and other gases from the crankcase.
The Airsep is also equipped with an air restriction indicator and a reusable (washable) air filter. The Airsep is extremely simple in operation, has no moving parts, and requires no maintenance. It is foolproof, cost effective and efficient in sustained operation, and is particularly useful on 4.108s because no air cleaner was supplied by Perkins and on stand-by generators.
Diesel Scrubbers plus an Airsep equals Clean Air!
When used in conjunction with an exhaust scrubber, the Airsep will significantly reduce the eye irritation and odors associated with running an engine in a confined area. It also reduces diesel noise by as much as 7 decibels.
Check out this link for more information on our diesel exhaust scrubbers.
Please call our customer service department for more information on how Walker Airsep Systems can be of benefit to you.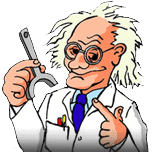 Written by Dr. Diesel
Knowledge is power. Power to build ties to engine users. To build a relationship with our customers, we share with you our 105 years of knowledge in many ways. We have this special section called "Ask Dr. Diesel™" where you can pose questions about engines, transmissions, industrial hand clutches, exhaust scrubbers, etc.