How to unstick a stuck distributor on a Perkins 4236 gas or Continental engine
Have a Perkins 4236 gas or Continental engine with a frozen distributor? People running Continentals in open power units often find that the distributor gets frozen in position. No problem. Squirt some WD40 into the hole where the shaft goes into the cylinder head and use your oil filter wrench to persuade the distributor to move.
Have a points style distributor in your Perkins 4236 gas engine or your F163 or F227/ F245 Continental? Can't find distributor parts? We have brand new solid state distributors for both the Perkins 4236 gas and the F136 or F227/F245 Continental engines in stock and ready to ship.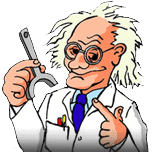 Written by Dr. Diesel
Knowledge is power. Power to build ties to engine users. To build a relationship with our customers, we share with you our 105 years of knowledge in many ways. We have this special section called "Ask Dr. Diesel™" where you can pose questions about engines, transmissions, industrial hand clutches, exhaust scrubbers, etc.