Quick guide on identifying Wisconsin engines
Need to ID Wisconsin industrial engine models like an air cooled four cylinder engine? Even if the Wisconsin factory support is drying up, we can help!
ENGINE:
DISTINGUISHING FEATURE:

VE

, VF,

VH

These 30 horse power engines have 5/16¼
Head bolts. (use a 1/2 socket)

VG

This 37 horsepower engine has 3/8¼ head bolts. (Use a 9/16¼ socket)

V461

,

V465

These are overhead valve engines, not flatheads.
Please call us with any questions or if you need a workshop manual for one of these Wisconsin engines. We have these manuals in stock ready to ship for a nominal price (they come free with our engine overhaul parts kits and we will deduct the price paid for a manual from the purchase price of a kit) to help you ID Wisconsin industrial engine models.
Thank you.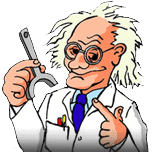 Written by Dr. Diesel
Knowledge is power. Power to build ties to engine users. To build a relationship with our customers, we share with you our 105 years of knowledge in many ways. We have this special section called "Ask Dr. Diesel™" where you can pose questions about engines, transmissions, industrial hand clutches, exhaust scrubbers, etc.