The Ford Industrial Engine Model LSG423 uses different intake manifolds. Identifying which LSG423 gasket set to order can be difficult. The chart and directions below should be helpful in purchasing gaskets for your LSG423.
| | | | | | |
| --- | --- | --- | --- | --- | --- |
| ALPHA CODE | CARB MOUNT | INTAKE PORT CONFIGURATION | MANIFOLD PN | GASKET PN | DESCRIPTION |
| A | | | E1ZZ-9424-B | D4FZ-9441-A | OVAL PORTS |
| B | | | E1ZZ-9424-B | E59Z-9439-A | "D" PORTS |
| C | | | E3TZ-9424-A | E3TZ9439-A | ROUND PORTS |
After having located the sticker on the engine timing belt cover, check the engine code against the alpha table in the same way as noted above to determine whether the correct replacement part number appears in column "A", "B", or "C" on the appropriate catalog reference page.
In the event the Ford LSG423 engine has neither a nameplate nor a sticker on the timing belt cover, the proper engine code can be determined by a quick check of the intake ports. After having removed the intake manifold, compare the intake port configuration against the following three illustrations, each of which is keyed to one of three alpha code categories reference above for replacement part identification.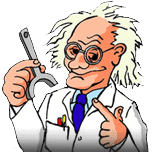 Written by Dr. Diesel
Knowledge is power. Power to build ties to engine users. To build a relationship with our customers, we share with you our 105 years of knowledge in many ways. We have this special section called "Ask Dr. Diesel™" where you can pose questions about engines, transmissions, industrial hand clutches, exhaust scrubbers, etc.