This Tech Tip is one in a series that we publish for the industrial engine community. It focuses on the Ford VSG411 and Ford VSG413 engines and how to identify the correct replacement starter motor for them. For more information on the Ford VSG series engine check out Tech Tip #121: How to Order Parts for the Ford VSG Series Engine.
The Ford VSG411 and VSG413 engines are real workhorses and found commonly in aerial lifts (such as those made by JLG) and other industrial applications (such as commercial lawn mowers, water pumps, etc.). They are not all alike and do differ significantly in terms of fuel (gas, LPG, or dual fuel), carburetion (conventional linkage or drive by wire solenoids using potentiometers as in aerial lifts), as well as differing in terms of ignition (conventional distributor vs. individual coil packs). As a result identifying the correct replacement parts for the Ford VSG411 or VSG413 engine can be difficult. But Foley can help. This Tech Tip discusses how to order a new starter motor for the Ford VSG Series Engine.
VSG411 and VSG413 Starters Identified in Two Easy Questions
Does your Ford VSG411 or VSG413 starter motor have a separate solenoid or is it attached to the starter motor?
If your Ford VSG411 or VSG413 starter motor has a solenoid attached to it, when you face the flywheel what side of the engine is the starter installed on, left or right?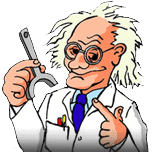 Written by Dr. Diesel
Knowledge is power. Power to build ties to engine users. To build a relationship with our customers, we share with you our 105 years of knowledge in many ways. We have this special section called "Ask Dr. Diesel™" where you can pose questions about engines, transmissions, industrial hand clutches, exhaust scrubbers, etc.