IMPORTANT
The maximum and idling speed screws of this pump have been set to nominal positions only.
Final settings for these screws can be made only when the pump has been fitted to an engine.
Note: the maximum speed stop screw MUST be adjusted and sealed according to the engine manufacturer's instructions.
Anti-stall devices, when fitted, require final adjustment AFTER the engine idling speed has been set.
IMPORTANTE
Les butées de vitesse maximale et ralenti de cette pompe ont été réglées à une valeur nominale.
Le réglage final de ces butées doit seulement être effectué après la pose de la pompe sur le moteur.
Note: La butée de vitesse maximale DOIT être réglée et plombée selon les instructions du constructeur du moteur.
Effectuer le réglage final de la butée anit-calage optionelle APRÈS avoir réglé la ralenti du moteur.
IMPORTANTE
Los tornillos de velocidad máxima y de ralenti de esta bomba se úicomentehan ajustado a las posiciones nominales.
Los ajustes finales para estos tornillos solo pueden hacerse cuando la bomba esté montada en un motor.
Note: El tornillo de tope de velocidad máxima DEBE ajustarse y sellarse de acudero con las instrucciones del fabricante del motor.
El despositivo anticalaje, si lo hay, requiere in ajuste final DESPUÉS de que se haya ajustado la velocidad de ralenti del motor.
IMPORTANTE
An dieser Pumpe ist die Einstellschraube für die Höchstrdrehzahl und den Leerlauf nur auf einen minimalen Wert eingestellt worden.
Die Einstellung dieser Schrauben kann nur nach dem Einbau der Pumpe an den Motor erflogen.
Beachte: Die Einstellschraube für die Höchstrdrehzahl IST nach den Angaben des Motorherstellers zu justieren und zu versiegeln.
Anwiesungen zur Leerlaufangleichung: Falls vorhanden, so ist die Leerlaufangleichung NACH dem Justieren des Leerlaufs einzustellen.
IMPORTANTE
Os parafusos de velocidade máxima e de ralenti desta bomba só foram regulados para as posições nominais.
As regulações finais para estes parafusos só podem ser feitas quando a bomba estiver montada num motor.
Nota: O parafuso batente de velocidade máxima TEM de ser regulado e selado de acordo com as inctruções do fabricante do motor.
Dispositivos contra paragem brusca, se estiverem montados, necessitam de regluaçõ final APOS ter sido afinada a velocidade de ralenti do motor.
IMPORTANTE
Le viti del minimo e Massimo di queste pompe non sono state posizione definitive.
La loro posizione può essere solamente settata quando la pompa è installata sul motore.
Nota: La vite del Massimo dovrà essere regolate e sigillata in accordo con le istruzioni del costruttore.
I sistemi di anitstallo, se installitl, dovranno essere registrati dopo aver registrato la velocità del minimo del motore.
VIGTIGT
Denne pumpes maksimums-og tomgangshastighedsskruer er kun indstillet I nominelle stillunger.
Endelige indstillinger af disse skruer mà kun foretages, nå en motor.
Bemærk: Makismumshastighedsskruen SKAL justeres og plomberes I henhold tol motorproducentens anvisinger.
Når der er monteret anti-stallanordninger, skal disse justeres endeligt EFTER indstillingen af motorens tomgangshastighed.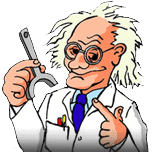 Written by Dr. Diesel
Knowledge is power. Power to build ties to engine users. To build a relationship with our customers, we share with you our 105 years of knowledge in many ways. We have this special section called "Ask Dr. Diesel™" where you can pose questions about engines, transmissions, industrial hand clutches, exhaust scrubbers, etc.