Need to pull a Perkins, Deutz, or Deere diesel engine? Here are a few ideas on what you can use.
Need to pull a four cylinder or smaller engine? Can't get access to a 3-ton overhead hoist on a power trolley? Here are some ideas we've come across to help pull your engine. None are recommended as ideal. Some aren't even recommended!
Rent a cherry picker or floor crane from a rental center.
Borrow a local utility or tree company's bucket truck and tie a chain fall to the bucket.
Borrow a forklift, a front end loader or backhoe.
Hire a tow truck service and use the extended boom of the wrecker.
Build a tripod. Take three 8′ horizontal supports from an abandoned chain link or cyclone fence, flatten one end of each 8′ piece, tie together the flattened ends with a bolt and now you have a tripod. Hook a chain fall to it and you can begin pulling your engine. Dr. Diesel™ has been building these since he was 16 and working on a Perkins 4.108 engine at a boatyard in Downeast, Maine.
You shouldn't sacrifice your toes to a Perkins 4.108 in your boat, or to a head from your the Deutz diesel in your Bobcat 863 Skid Steer Loader. We recommend wearing steel-toed work boots while pulling an engine. If you just have to wear casual shoes Lehigh Safety Co.  (866.442.5249) can ship you a pair of steel-toed running shoes (Model 61009) to maintain the cool factor, or boat shoes (Model 5142) in time for the weekend. Your toes are too important to lose to a Perkins cylinder head.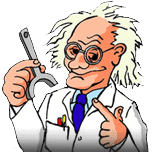 Written by Dr. Diesel
Knowledge is power. Power to build ties to engine users. To build a relationship with our customers, we share with you our 105 years of knowledge in many ways. We have this special section called "Ask Dr. Diesel™" where you can pose questions about engines, transmissions, industrial hand clutches, exhaust scrubbers, etc.