This Tech Tip focuses on helping you to identify your Yanmar Engine. Being able to properly identify your Yanmar engine makes it easier to order parts for your engine. Here are a few locations on your engine that will have an identifying engine tag.
On top of the engine
At the base of the engine (near drain plugs)
If built for OEM Spec, then tag may not be present (per OEM)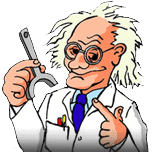 Written by Dr. Diesel
Knowledge is power. Power to build ties to engine users. To build a relationship with our customers, we share with you our 105 years of knowledge in many ways. We have this special section called "Ask Dr. Diesel™" where you can pose questions about engines, transmissions, industrial hand clutches, exhaust scrubbers, etc.