Helpful tip to avoid downtime with your engine
A delayed task. An idle operator or crew. Lost time and money. This is what can happen to your operation when an engine goes down. That's why the engine experts at Foley recommend preventive maintenance through oil analysis as a way to spot potential problems before they happen and avoid unscheduled downtime.
What is Oil Analysis?
Spectrographic oil analysis allows you to monitor the condition of the engine and its oil without taking the engine out of service. In fact, you can take oil samples from any enclosed lube system including a transmission and submit them for a comprehensive physical and chemical analysis.
The lubricant sample is analyzed by lab technicians, who prepare a computerized report. The detailed report indicates any problems and suggests corrective actions to take before the problems can cause breakdowns. With a regular oil analysis program owners can have a proper warning of potential problems and are able to schedule repairs at their convenience.
How Oil Analysis Works
Most oil analysis programs, such as Accu-Trak from Foley Engines, provide an inexpensive sample-extracting kit for each engine. The kit includes the instructions and accessories needed to obtain a proper sample and send it back to us. Oil should be taken from the engine while it is warm, within 10 to 15 minutes after shutdown. It is a good idea to sample engine oil just before each drain interval and transmission and hydraulic system oil every 400 to 600 hours.
The computerized lab report mailed to you indicates the condition of the oil sample along with maintenance recommendations. It also opens up an important line of communication between us. It is vital to inform us of any mechanical repair or work done on the unit. This feedback aids in trend analysis and influences future recommendations and interpretations. Also, keeping a file of test data may improve the resale value of your engine.
Our nationally recognized oil analysis program performs three types of diagnostic tests:
Wear Analysis – measuring metal particles (aluminum, chromium, copper, iron, lead and molybdenum) in the used oil, which reveal any wear that is taking place, what components are wearing, and how fast.
Chemical & Physical Tests – these tests check for water, fuel, and antifreeze in the oil…all of which lower oil's lubricating ability and cause corrosion.
Oil Condition Analysis – this measures contaminants like soot, sulfur, and the products of oxidation and nitration. When these get out of hand, they plug filters and coat engine parts.
One benefit of using the Foley Accu-Trak program is that after your samples are tested, the reports are given to a data analyst for evaluation. Instead of mere raw data you will get a thorough, professional analysis. Participation in our program over a period of time will give your technicians a chance to establish trends, rather than simply giving you a one-time sampling.
In all cases, the final decision to follow the analysts' recommendation is yours. We here at Foley Engines specialize in Perkins, Deutz, and Ford engines. Our company has been servicing these engines since 1916 and our analyses are sensitive to their unique conditions and characteristics. An oil analysis program is a tool. As you act on the results, the program can assist you in scheduling and reaching your maintenance goals.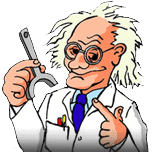 Written by Dr. Diesel
Knowledge is power. Power to build ties to engine users. To build a relationship with our customers, we share with you our 105 years of knowledge in many ways. We have this special section called "Ask Dr. Diesel™" where you can pose questions about engines, transmissions, industrial hand clutches, exhaust scrubbers, etc.