Helpful Tips On How To Prevent Zenith Carburetor Icing
While most of our customers are now running Perkins, Deutz or Deere diesel engines in their wood chippers, drill rigs and welding machines, we still have people who prefer to run gas power units. After all, Continental, Ford and White Hercules engines are inexpensive to purchase and repair and are economical to operate if you don't use the machine every day.
While some people run Ford gas power units, typically with the Ford 172/192 four cylinder industrial engine, and others run the White Hercules power unit with a G1600 engine, we see a lot of Continental Red Seal engines. We've been distributing Continental engines here in the Northeast since the late 1950's and have built up a sizeable population over the last 50 Years of Red Seal Continental engines.
The Continental engines that we see are often the Continental TM27 or the F245 industrial engine. All three of these industrial engines (the Ford 172/192, the White G1600, and the Continental Red Seal) usually run a Zenith or Marvel Schebbler updraft carburetor. Problem is that these Zenith updraft carburetors ice up and don't run well in cold weather. Moreover, often the engine's exhaust manifold heat riser or flap is rusted shut and doesn't function. The new fuels also play a part. Today's gas has a lot of alcohol in it and alcohol runs cooler than straight gas.
But Dr. Diesel™ has a tip to help cure this. Weld or braze a 12″ long piece of ½" solid core drill rod, maybe threaded drill rod, onto the engine's exhaust manifold. Then orient it so the tip of the rod ends just under the bowl of the carburetor. The rod will conduct engine heat to the Zenith carburetor and it will never ice up again.
For those of you running gas power units in cold weather, we stock 110 AC plug in block heaters that install in place of a freeze plug.
As a final note, we stock Zenith and Marvel-Schebbler replacement carburetors and carb kits. Call us with the number or the tag on your carburetor and we can get a carburetor or rebuilding kit out to you!
Still having trouble with your Continental, Ford or Hercules gas engine? We can help get you up and running with both tech support material as well as ignition parts.  We stock official Workshop Manuals for Continental, Ford and Hercules engines.  New distributors, solid state ones for the Continentals, high performance ACCELL wire sets, and the correct spark plugs for the Continental F163 and F227/F245 Series, the Hercules G1600, and the Ford 172 or 192 engine in stock. Call us toll free at 800.233.6539 to order.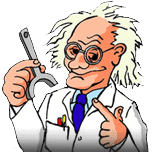 Written by Dr. Diesel
Knowledge is power. Power to build ties to engine users. To build a relationship with our customers, we share with you our 105 years of knowledge in many ways. We have this special section called "Ask Dr. Diesel™" where you can pose questions about engines, transmissions, industrial hand clutches, exhaust scrubbers, etc.