Helpful guide regarding your Ford Industrial engine (Part 2)
The Ford 172/1192 industrial engine is a work horse. Thousands of Ford 172/192 engines have been sold around the world. This industrial engine is used in many application including Hyster forklifts, wood chippers, amusement park trains and other industrial applications. With the exception of head gasket sealing problems the Ford 172 and 192 engines have few weaknesses. (See Tech Tip #8, Ford 172/1192 Industrial for information on how to re-torque the cylinder head.) Inexplicably Ford no longer produces this engine and the service parts are drying up. This Tech Tip addresses one service part for the Ford 172 engine that is critical but no longer available.
On a Ford 172 or Ford 192 industrial engine the distributor drive rod performs a very important function. This Ford 172 distributor drive shaft is a hex sided shaft made of hardened steel, 3.93" long with chamfered ends. This drive rod connects the distributor with the oil pump. The Ford 172 or 192 engine's cam gear drives the distributor which then through this short shaft drives the oil pump. When rebuilding a Ford 172/192 Industrial engine it is good practice to change the rod. A worn or loose rod can result in no lubrication from the oil pump and quickly cause the engine to fail with catastrophic results. Ford recognizes this and for many years sold this drive rod for many years under Ford PN D7JL6A605A. Unfortunately, the Ford 1172/192 engine drive rod is now obsolete and no longer available from Ford. But here are two alternatives.
Ford 300 Distributor Drive Rod. You can easily modify a Ford 300 distributor drive rod for a Ford 172/192 drive rod by cutting it down to 3.93". We recommend that you use a torch to cut the Ford 300 rod to length and quench the flame in a container of oil. If you quench the red hot rod in a container of water it will cool the metal too quickly and become brittle. After you reduce the Ford 300 rod down to the shorter length of the Ford 172/192, simply touch up the new ends on a belt surfacer.
Hex Key. You can also take a ¼" hex wrench and reduce it to the same 3.93" OAL dimension and touch up the ends to provide a rounded surface.
We have a limited number of these drive shafts left in stock and could same-day ship you one. Unfortunately, when our supply is gone you will have to modify another shaft.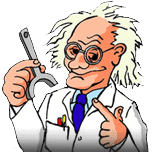 Written by Dr. Diesel
Knowledge is power. Power to build ties to engine users. To build a relationship with our customers, we share with you our 105 years of knowledge in many ways. We have this special section called "Ask Dr. Diesel™" where you can pose questions about engines, transmissions, industrial hand clutches, exhaust scrubbers, etc.