Tips on how to order a Kubota 2003 engine overhaul kit: five easy questions
This Tech Tip is one of a series that we publish on maintaining industrial and marine engines and power takeoffs. This Tech Tip focuses on how to order an engine overhaul kit for your Kubota 2003 engine. While this Tech Tip focuses on the Kubota 2003 diesel engine, if you are working on a Kubota 2203 engine you should check out Tech Tip  #110: How to Order an Engine Kit for a Kubota 2203 Diesel Engine.
Rebuilding Kubota engines can be difficult. The parts are expensive, Kubota uses funny terminology, and their prices are high. Very high. Moreover, you can't buy a complete engine overhaul parts kit for a Kubota like you can with almost every other industrial engine. In other words, you can't call your friendly Kubota engine dealer and place an order for an engine kit. Rather you have to order it piece by expensive piece. And it gets worse. Because you have to order it part by part, you have to understand how Kubota uses the English language. For example, what we would call a rod bearing, they call a "metal, crank pin". All in all the only people who make any money overhauling a Kubota diesel seem to be the telephone company and Kubota.
But Foley can help! We can save you both time and money. We stock complete engine overhaul parts kits for the Kubota 2003. Our kits include pistons and piston rings up to .020 oversize, rings, rod, main bearings thrust washers, a complete Workshop Manual, engine paint, Tech Tips, a Dr Diesel coffee cup for when you read the manual etc. etc. Not only are the kits complete, the rings come loaded on the pistons so you don't run the chance of breaking any rings. If you have a cylinder that is worn beyond .020 we now even offer a repair sleeve that allows you to sleeve your Kubota 2003 back to standard.
We make ordering an overhaul parts kit for a Kubota 2003 easy. You can do it in one phone call and without having to learn Japanese. Here is what we need to know if you want to order a kit for your 2003 Kubota.
How to Order a Kubota 2003 Engine Kit
1) What is the Engine Model Number?
The model number will be read similar to "V2003T-E" and end in either an E or an M. We need to get this right because it will affect the main and rod bearings, pistons and gaskets that we send you.
2) What is the Engine Serial Number?
If you don't have this, please advise if the engine is in a 2004 or later machine.
3) Is it a Generator Engine?
Please let us know if your engine runs a constant 1800 RPM in a generator or is a variable speed engine.
4) Fuel Injectors?
Please confirm that your fuel injectors screw in as on a Perkins or push in as on a John Deere. If your injectors push in, please re-check your serial number.
5) Location of the Fuel Shut-Off Solenoid?
Please advise if the fuel shut off solenoid is mounted near the fuel injection pump or on the front cover.
There you have it. To overhaul a Kubota 2003 diesel, just make one call to us and give us the answers to these five easy questions. With us you don't have to order 46 different part numbers, learn new terminology and pay $1000 more than you should for a parts kit. Just call us toll free at 800 233 6539 and we can get an overhaul kit right out to you. We also stock new oil pumps for your Kubota and strongly recommend that you install one as part of your overhaul. Our pricing is good on the pumps too. We have new pumps for roughly $150. Given this low price, why reuse a worn, dirty old pump?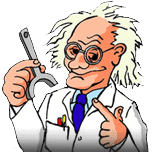 Written by Dr. Diesel
Knowledge is power. Power to build ties to engine users. To build a relationship with our customers, we share with you our 105 years of knowledge in many ways. We have this special section called "Ask Dr. Diesel™" where you can pose questions about engines, transmissions, industrial hand clutches, exhaust scrubbers, etc.