How to correctly identifying the Ford 460 Industrial engine
This Tech Tip is one of a number of tech support articles that we publish. As industrial engine specialists, the Foley Engines team believes that tech support matters. Accordingly we want to share our knowledge with our customers and other engine professionals.
This Tech Tip focuses on identifying the Ford 460 industrial engine. It follows earlier tech support bulletins on Ford Industrial Engines including:
The 460 Industrial Engine is part of the Ford 385 engine series and its 460 configuration is also known as the LSG875i series.  See Tech Tip #94, Ford 460 Industrial Engine: Some Considerations for more information on the Ford 460/LSG875L industrial engine, including its weight, power ratings and applications.
Identifying the Ford 460 Engine:
Manifold Configuration


There are two manifold bolt patterns:
a)    The large manifold bolt pattern is 2.23" x 2.6".
b)    The smaller manifold bolt pattern is 1.9" x 2.1".
Valve Cover Configuration
There are two valve cover bolt patterns:
a)    The early valve cover bolt pattern has bolts around the perimeter of the cover.
b)    The late valve cover bolt pattern has bolts down the center of the cover.
To support people like you we stock remanufactured Ford 460/LSG875L engines and have them ready to ship. If you wanted a replacement engine for your Ford 460 it would be helpful if you advised us about the manifold and valve cover bolt pattern differences when ordering. If all you need is a workshop manual we can get one right out to you, too.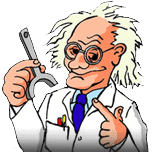 Written by Dr. Diesel
Knowledge is power. Power to build ties to engine users. To build a relationship with our customers, we share with you our 105 years of knowledge in many ways. We have this special section called "Ask Dr. Diesel™" where you can pose questions about engines, transmissions, industrial hand clutches, exhaust scrubbers, etc.