Great tips on extending the life of your Rockford and Twin Disc PTO (Part 3)
This Tech Tip, Super Sizing Rockford and Twin Disc® or Auto Clutch Power Takeoff Clutch Pilot Bearings: Prolonging the Life of Your PTO – Part Three, follows earlier tech support material we have published regarding Rockford and Twin Disc and Auto Clutch PTOs. Please take a look at:
This Tech Tip focuses on the pilot bearing, an often-neglected part of your PTO. Most of us know that the pilot bearing presses into the flywheel and supports the input shaft of the power takeoff clutch. This low cost item is like a mushroom: it lives covered in grease in a dark area and it is often neglected and rarely changed. See for example our
for info on how to remove a balky pilot bearing. Unfortunately, Auto Clutch and Twin Disc and Rockford PTO owners often will grab the cheapest pilot bearing that they can find that will fit the flywheel housing bore or in the case of Twin Disc, use one that we believe is under spec'd. Here is another idea, an idea that will prolong the life of your PTO clutch.
SUPERSIZE IT. We think power take off users should super size their pilot bearings. For example, if you are running a Twin Disc Model CX110HP4 or a Rockford Model 4-11256 PTO, the factory advises you to use for the pilot bearing Twin Disc PN M224A or Rockford PN 2-0743, depending on if you have a Rockford or a Twin Disc PTO. This is acceptable if you have a light duty application without much side load on the power takeoff or frequent engagement/disengagement of the PTO. Please note that while the factory recommended pilot bearing for the Twin Disc 10" PTO (and even the 11 ½" PTO) is a single row bearing, the Rockford PTO takes a double row bearing which is far superior. But if you want to get longer life out of your PTO you should consider upgrading to a better, wider bearing. We recommend that for the 10" power take off application an easy upgrade is use a double row pilot bearing that fits the larger 11 ½" PTO. We do not recommend that you use a single row pilot bearing for any application. Moreover, we recommend that you use one that is double sealed, one seal per side to retain the lubrication grease. While the entire pilot bearing will not fit in the flywheel housing bore, it will give you more support, run cooler because it has more lubrication, preserve your input shaft and be easier to remove when it comes time to change it. All in all it is a real win/win situation.
If you are running a larger power takeoff clutch such as an Auto Clutch 1300 or a Rockford 4-34510 or a Twin Disc SP111HP3, we can offer similar upgrades to help you get longer life out of your PTO.
Manufacturers names, symbols and numbers are for reference purposes only and do not imply manufacturing origin.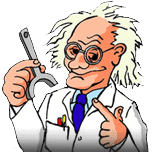 Written by Dr. Diesel
Knowledge is power. Power to build ties to engine users. To build a relationship with our customers, we share with you our 105 years of knowledge in many ways. We have this special section called "Ask Dr. Diesel™" where you can pose questions about engines, transmissions, industrial hand clutches, exhaust scrubbers, etc.