Helpful guide regarding your Ford Industrial engine (Part 1)
This Tech Tip is one in series that we publish to help people who own or maintain industrial engines. This Tech Tip focuses on the Ford 172/192 distributor drive rod.
While our major engine lines are now Deutz, Perkins and Deere diesels many of our customers are still running gas industrial engines. The most common ones are Continental Red Seal flatheads and Ford Industrial overhead valve engines. The Ford 172 and Ford 192 engines are reliable four cylinder industrial engines that have been in service now for roughly 40 years. We support Continental and Ford engines with both hard to find parts such as new distributors and also tech support. See for example, Foley Tech Tip # 8, Ford 172 Engine.
In the last several years we have seen many engines fail because of a worn distributor or a failed distributor drive rod. This 5″ long rod is made from hardened tool steel and connects the Ford 172/192 distributor to the oil pump. Typically the hardened ends take all the stress and after many thousands of hours of service they will fail. When this drive rod fails, metal fragments get sucked into the oil pump and then into the lube oil system. The result is a damaged crankshaft. We urge any one running a Ford 172 or Ford 192 to periodically inspect their distributor for play in the shaft and also to inspect the condition of their distributor drive rod. Because this distributor drive rod is a critical and often overlooked part, we now supply new drive rods free of charge with all of our factory remanufactured Ford 172/192 engines. We also strongly recommend that if you are maintaining one of these engines to call us for a Ford 172/192 Workshop Manual. We have them in stock and ready to ship.
Ford Industrial distributors and drive rods
While Ford no longer manufactures new distributors for the Ford 172/192 engine we have located a European manufacturer that is making these distributors for us and we have them in stock. While we still have new Ford 172/192 engine distributor drive rods also in stock, we have been notified by Ford that will no longer manufacturer this part.
If you are caught in a jam and need to replace your Ford 172/192 drive rod right away, here is a field expedient fix: you can use a distributor drive rod from the Ford 300 or Ford CSG649i industrial engine. The Ford 300/CSG649i distributor drive rod is dimensionally much the same as the Ford 172/192 drive rod except that it is longer. You can cut it down though to the same length as the Ford 172/192 drive rod. To re-harden the ends simply take a torch and heat the ends; until they start to glow red, then quench them in SAE30 motor oil until cool. While not pretty, this field fix will work while we send you the proper shaft by UPS Next Day Air.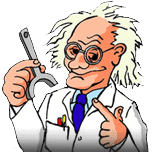 Written by Dr. Diesel
Knowledge is power. Power to build ties to engine users. To build a relationship with our customers, we share with you our 105 years of knowledge in many ways. We have this special section called "Ask Dr. Diesel™" where you can pose questions about engines, transmissions, industrial hand clutches, exhaust scrubbers, etc.