Tips on curing excessive side load problems with Twin Disc and Rockford PTOs
This Tech Tip, one of series that we publish discusses how to address the problem of excessive side loads, which results in short service life with Twin Disc® and Rockford style over center power takeoffs. It builds on tech support information contained in eight earlier tech tips we have published on Twin Disc and Rockford power takeoffs. For additional help and tips, please take a look at:
Sometimes customers running Deutz, Deere or Perkins diesels come to us and complain about the short life of Twin Disc or Rockford power takeoffs. They tell us that despite their best efforts their Twin Disc or Rockford PTOs fail too soon. We make suggestions about not over greasing the PTO assembly, scheduling regular clutch adjustments, using good facings, using only US made pilot bearings, etc., but their PTO clutch units still fail too early.
We looked at a couple of failures recently where the PTO input shaft did the Texas Two Step with the pilot bearing and ruined the Twin Disc Power takeoff AND the flywheel. If you have ever priced out a new Deutz flywheel for a BF6L912 series Deutz diesel you can imagine how the customer felt when he saw the egg shaped hole in his Deutz flywheel that used to house his pilot bearing. He was not a happy camper.
Clearly excessive side load on the output end of the power take off shaft was causing these problems. In other words, side loads on the output end of the PTO shaft was pulling it to one side and this side load was causing the other end of the PTO shaft to dance around in the pilot bearing while also causing problems with the power takeoff's main bearing.
In response to this, we came up with a solution. Foley Engines now offers both standard Twin Disc and Rockford style power takeoffs with a one-piece housing. These units will work well unless you have excessive side loads. We now also have Twin Disc and Rockford style PTOs with a two-piece housing. The two-piece housing PTO has a couple of advantages over the one piece housing design. First, the two-piece housing allows you to unbolt and remove the rear of the PTO housing to work on it while the front of the housing can remain bolted to the engine bell housing. More importantly, the bolts that hold the rear section of the PTO housing onto the front section form a circular pattern. This allows someone with a side load problem to bolt a support plate directly to the back of the PTO using those bolts and bolt holes for the support plate. Using a support plate will prevent the side loads from causing the shaft to deflect or pivot. While your PTO will love you if you use a rear support plate, your Deutz or Perkins flywheel supplier won't be so happy.
Manufacturers names, symbols and numbers are for reference purposes only and do not imply manufacturing origin.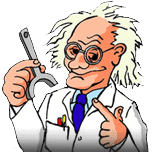 Written by Dr. Diesel
Knowledge is power. Power to build ties to engine users. To build a relationship with our customers, we share with you our 105 years of knowledge in many ways. We have this special section called "Ask Dr. Diesel™" where you can pose questions about engines, transmissions, industrial hand clutches, exhaust scrubbers, etc.