Helpful guide for your Auto Clutch, TwinDisc or Rockford PTO
This Tech Tip focuses on the basics of spring- loaded automotive style clutches as used in wood chippers.
Many of our engine customers operate diesel driven power units that have industrial PTO clutches. To support them we sell and service clutches. Like with everything else, clutches have a different terminology than engines. There are two main kinds of industrial clutches. The most common kind is the traditional over-center power takeoff clutch or PTO. These are manufactured by; Twin Disc®, Rockford, AP Clutch, WPT and others. We stock Twin Disc, Rockford, and WPT heavily and sell both new and remanufactured units. We discuss these over-center PTO's elsewhere on our site in
The other style clutch is called the "automotive style". This consists of a spring-loaded assembly similar to what you might find in a pickup truck. It is commonly on wood chippers and tub grinders manufactured by Bush Bandit, Morbark, Vermeer, and Salsco. Chipper manufacturers tend to select automotive style clutches because the spring-loaded clutch is easier to engage and disengage than the traditional over center PTO. While Twin Disc and Rockford do have automotive style clutches (in fact, most Ford powered chippers run Rockford automotive style clutches) these brands have lost ground recently to newer manufacturers with newer technologies. Newer brands such as Auto Clutch and Stein have surpassed Twin Disc and Rockford for use on diesel powered chippers. The Auto Clutch and Stein brands are commonly found mounted on Perkins, Deere, CAT and other engines for use in wood chippers and tub grinders. While we still carry and support Twin Disc and Rockford, we are authorized Auto Clutch and Stein dealers and stock Auto Clutch and Stein Clutch units in all sizes.
Common Clutch Nomenclature.
Clutch Cover. This is an outer shell constructed from stamped steel. The clutch cover contains four main components. The pressure plate, the diaphragm spring, pivot ring, and drive strap. The pressure plate is a cast piece that provides the pivot point for the diaphragm. It also provides the friction surface for the clutch disc and a mounting surface for the drive straps. The diaphragm is a spring-steel disc that is sandwiched between the outer cover and the pressure plate. The steel pivot ring is attached to the clutch cover, creating the fulcrum point for the diaphragm. The drive straps are used to attach the pressure plate to the clutch cover, allowing the plate to disengage from the disc.
Clutch Disc. This is the most critical part of the system. The transmission input shaft goes into the spines of the disc and slides backwards and forwards as the clutch is engaged. Clutch discs have a hub in the center with a number of internal teeth or "spline" to mate with the transmission input shaft. The clutch disc also contains a number of torsion springs or idle-stage dampers. Most clutch discs are round and made from an organic material. Recently though, drag racing technology has migrated to the industrial clutch field. Increasingly clutch discs are shaped in paddle format that contain a Kevlar friction material on each paddle. We have begun to offer clutch discs with Kevlar facings and have had very positive response from our customers. If you have a difficult application or aren't happy with the quality of discs you are now getting locally call us and we can supply Kevlar units for superior performance.
Foley Clutch Kits. Most of our customers replace automotive-style clutches as a complete kit assembly. This includes the pressure plate, the disc, and the pilot bearing. As a complete assembly everything will mate together well for many thousands of hours of use.
How to order? When ordering a clutch kit from us simply give us the numbers from the inspection plate on the cover to the PTO. Older Rockford PTO's will have a number beginning with PTA and newer Rockford PTO's will have an assembly number resembling 4-25754. Auto Clutch numbers are similar to 1300 HD. If the plate is gone, advise the brand of the engine and the diameter of the clutch disc. We can take care of the rest!
Manufacturers names, symbols and numbers are for reference purposes only and do not imply manufacturing origin.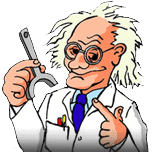 Written by Dr. Diesel
Knowledge is power. Power to build ties to engine users. To build a relationship with our customers, we share with you our 105 years of knowledge in many ways. We have this special section called "Ask Dr. Diesel™" where you can pose questions about engines, transmissions, industrial hand clutches, exhaust scrubbers, etc.